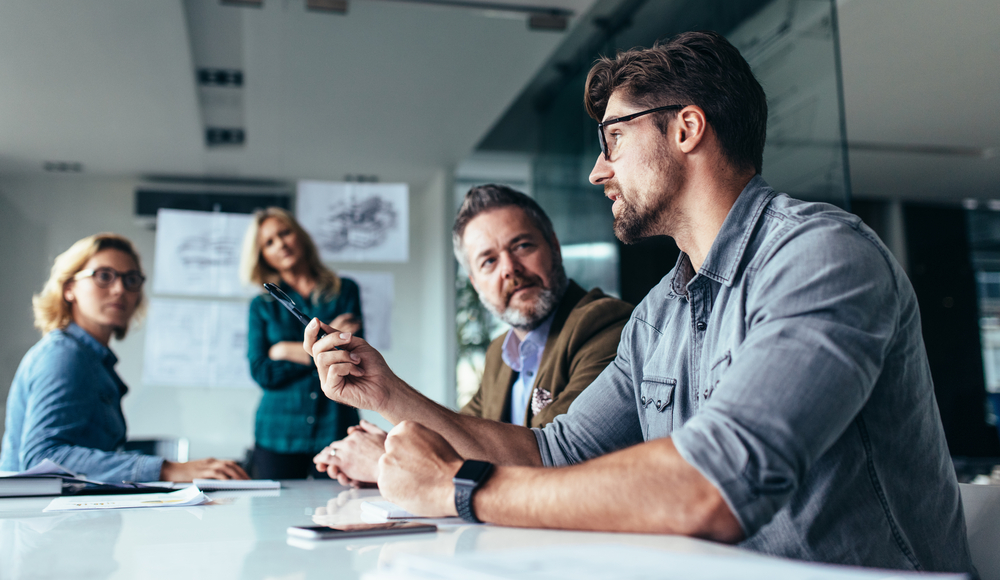 Conoscere l'inglese è ormai indispensabile per la vita in ufficio, sia in aziende multinazionali sia in quelle a carattere nazionale. Sì, perché anche nel nostro paese ci sono ambiti del business in cui si comunica solo in inglese: merito soprattutto dell'immediatezza e della brevità di questa lingua, oltre che dell'intraducibilità di alcuni termini che, semplicemente, sono molto difficili da rendere in italiano senza fare giri di parole che rischierebbero di snaturarli.
In questo contesto, una categoria importantissima è rappresentata dalle abbreviazioni formali, che puoi trovare in email o comunicazioni ufficiali, nelle fatture e in generale in tutti i documenti essenziali sul luogo di lavoro. È quindi indispensabile imparare a conoscerle e a usarle nel modo corretto. Sei pronto? Ecco un utile elenco delle abbreviazioni formali in inglese più utilizzate negli uffici e nei luoghi di lavoro.
Le abbreviazioni più comuni da conoscere
Di seguito alcune delle abbreviazioni maggiormente utilizzati sui luoghi di lavoro:
Do you have invoice #12345, please?
Can you email me the details for a/c number 12345?
AGM: annual general meeting, riunione generale annuale
Shareholders voted at the AGM.
anon.: anonymous, anonimo.
Primary Colors by Anon. was about Bill Clinton
apt.: apartment, appartamento
He's in apt. 204
ASAP: as soon as possible, il prima possibile
Please hurry up and finish your task ASAP.
Attn.: for the attention of, all'attenzione di (usato sull'intestazione di lettere o email)
Attn: Jane Smith
approx. : approximately , approssimativamente
We are expecting approx. 300 people at the meeting.
Steve Jobs (b. 1955)
bcc: blind copy to, inviare una copia di nascosto a (viene da "blind carbon copy")
Can you please bcc human resources in the email?
BYOB: bring your own bottle, porta la tua bottiglia, si usa negli inviti per indicare che gli ospiti devono portare le proprie bevande.
The appointment is at 4 pm. BYOB.
Cc: copy to, inviare una copia a (viene da "carbon copy")
Make sure you cc the marketing manager.
CEO: chief executive officer, amministratore delegato
I'm proud to announce our new CEO is John Smith
cf.: compare, confronta (viene dal latino "confer")
Sales in the second quarter increased (cf. first quarter).
CFO: chief financial officer, direttore finanziario
Our CFO will chair the meeting
Steve Jobs (d. 2011)
dept: department, dipartimento
Please send all drafts to the marketing dept.
encl.: enclosed or enclosure, allegato
Encl.: table omnibus1, table omnibus 2, table omnibus 4.
e.g.: for example, per esempio (dal latino "exempli gratia")
We recommend you bring all items required for presentation - e.g. laptop, product samples, etc.
est.: established, fondata
Starbucks (est. 1971) now has about 20,000 stores
ETA: estimated time of arrival, orario di arrivo previsto (di merci)
The ETA at the entry point and previous port of call of the ship shall be given.
FAO: for the attention of, all'attenzione di
FAO: marketing department coordinator.
as you can see in fig. 3
FYI: for your information, per tua informazione (usato in email e lettere per indicare che si intende semplicemente informare il destinatario di qualcosa, ma che egli non è tenuto a fare alcuna azione in merito)
Just FYI, I've heard they have huge budget problems this year.
Con Wall Street English fai volare la tua carriera. Il corso di inglese Fit for Career è pensato appositamente per chi desidera affrontare con successo le sfide lavorative in un contesto internazionale. Inizia adesso ad allenare il tuo Business English!
Please fwd to marketing department
HR: human resources, risorse umane
For these issues I think you'll need to talk to HR.
incl.: includes/included, include/incluso
Batteries incl.
n/a: not applicable/available, non applicabile/disponibile
We are sorry to inform you that the item you requested is n/a
Check invoice no. 123
NRN: No reply necessary, non è necessaria una risposta
The meeting has been moved to 11 am, same conference room. NRN
p.a.: per year, per anno (dal latino "per annum")
These are loans for financing the construction of subsidised housing at an interest rate of 1 % p.a.
P.d.d.: probable date of delivery, data probabile di consegna
p.d.d. is January, 26th.
Penalties under contract are never accepted by FMS AG. Unless otherwise agreed, deliveries are made ex works at FMS AG Oberglatt, excl. postage and packing, and are uninsured.
PR: public relations, pubbliche relazioni
She's in charge of PR.
p.t.o.: please turn over, per favore, girare. Usato in calce ad una pagina per indicare che c'è qualcosa in quella seguente, quindi il destinatario della comunicazione deve girare la pagina.
qty.: quantity, quantità.
Item number: 12345 Qty. 6
R&D: research and development, ricerca e sviluppo
Potential business opportunities require further R&D effort.
Re: with reference to, in riferimento a
Call Morgan re Tuesday's appointment
RSVP: please reply, si prega di rispondere (dal francese "répondez s'il vous plaît")
RSVP by June 1st.
TBC: to be confirmed, da confermare.
Meeting on Wednesday, but time is TBC
Conoscere il Business English per avanzare nella carriera
Le abbreviazioni nel Business English sono moltissime. A questo punto ti sarai sicuramente reso conto di come in particolare gli acronimi siano estremamente diffusi e, spesso, difficili da decifrare.
Sono infatti in grado di mettere in difficoltà non solo noi stranieri ma anche i madrelingua, visto che ogni combinazione di lettere può avere differenti possibilità di disambiguazione.
Oltre al famosissimo ASAP, conosciuto universalmente, abbiamo cercato di fornirti significato ed esempio d'uso di altri tra i più frequenti.
Il consiglio è quello di continuare a consolidare il tuo inglese, studiare bene il nostro elenco e poi di cercare di mettere in pratica quanto imparato, nella vita quotidiana in ufficio. Conoscere e saper utilizzare le abbreviazioni ti tornerà molto utile, per il presente e per la tua carriera futura!
Vuoi sapere come raggiungere nuovi traguardi in ambito professionale con l'inglese? Scarica il nostro e-book gratuito nel quale troverai consigli utili per creare una lettera di presentazione in inglese per il lavoro dei tuoi sogni!